Jeremy's parents have 16 grandkids. They outnumbered the adults in the house we rented for the week--in body and noise level. Which means trying to get them all together in a picture=near impossible. They were distracted by pretty much everything: the flowers, a flying bug, a sad feverish cousin, a cloud shaped like an octopus, etc. Anything and everything was more interesting than looking directly at that giant black camera pointed in their direction.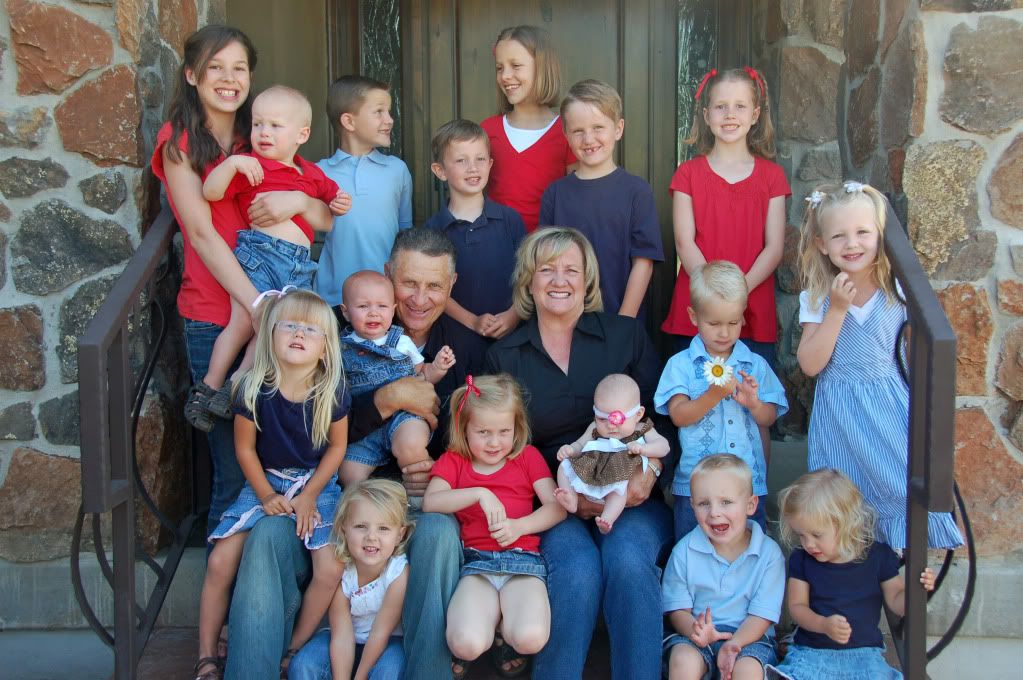 Anyway, this picture makes me laugh for several reasons. Some of them being: the pirate baby, the renegade panty flasher,the dorky song that I remember Aidan singing, and Avery's fascination with that daisy. The kids are color coded by family--4 navy, 5 red, 2 white, the lone brown baby (arghh matey!), and 4 light blue.
The other thing that made me laugh when I started looking through all the pictures is something I didn't really notice at the time. In about half of all the shots of the grandkids, Grandpa was posed on the side with his camera taking pictures of the rest of us.
More pics to come...